CEO, COO, CFO and C Level Executive Resume Writer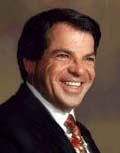 Marty's expertise, qualifications, and continual stream of referrals from clients confirm his exceptional level of service and results. Executives confidently partner with him to move their careers forward, beyond expectations. Acknowledged as one of the
leading career service providers
in the United States, Marty's exceptional
executive résumé and LinkedIn profile writing
have been instrumental in the success of more than 15,000 clients.
New York Resume Writer – Executive Resumes, Cover Letters & LinkedIn Profiles
His job search strategy and proprietary résumé distribution system to executive recruiters and private equity firms worldwide has been lauded by clients and other career professionals.
Credentials that place Marty among the exceptional:
Certified Executive Résumé Writer.
Certified Personal Branding Coach (CPBS).
Former President and Vice President, National Résumé Writers' Association.
Former President, Northeast Résumé Writers' Association.
President, Certified Résumé Writers' Guild.
First Certified Résumé Writer to achieve dual certification nationwide.
Certified by the National Résumé Writers' Association (NCRW).
Certified by the Professional Association of Résumé Writers (CPRW).
International Certified Job Search and Career Transition Coach (IJCTC).
Judge, TORI Awards, Career Directors International
Selected as résumé expert for the Institute of Supply Management.
Résumé expert on PharmaceuticalJobs-USA.com.
Résumé expert on PharmaceuticalSalesInterviews.com.
Résumé expert on the Fashion Career Center.
Recommended by Time Digital magazine.
Senior Résumé Advisor to The New York Times.
Published in Professional Résumés for Executives, Managers, and other Administrators; Wall Street Journal's National Business Employment Weekly; and other Career Books.
Featured in Kiplinger Magazine.
Featured résumé expert by Wall Street Journal's online Career Journal.
Featured speaker on résumé writing strategy at Columbia University and national career seminars.
Featured speaker at national career conferences.
Recognized industry expert – quoted in the National Business Employment Weekly, Gannett Newspapers, and Newsday.
Member: International Association of Coaches; National Career Development Association; National Résumé Writers' Association; Certified Résumé Writers Guild; Career Masters Institute; Career Directors International; Association of Online Career and Résumé Professionals; Society for Human Resource Management; National Association of Job Search Trainers, Career Thought Leaders.
Professional Certifications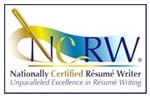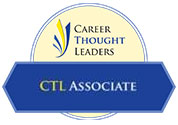 Proud Supporter of Heroes on the Water and Special Olympics


Every résumé writer offers a guarantee but few give you the career advantage Marty does. Contact Marty now!