Are you committed to finding a new position or exploring the market to assess your true value?
Are you getting the interviews that reflect your experience and accomplishments? If your phone isn't ringing, then it's time to contact me to develop a branded résumé and LinkedIn profile that provide the strategy and to make a difference in your job search. With more than 25 years as a successful Career Strategist, Résumé Writer, and Executive Recruiter, I know what opens the doors and gets past the gatekeepers. With tried and tested résumé writing and job search techniques, I have been instrumental in elevating careers across virtually all industry sectors. My clients have gained success with early stage, entrepreneurial, mid-tier, and Fortune 500 companies.
As an industry leader, I co-founded and was the first president of the National Résumé Writers Association where I was instrumental in establishing the prestigious NCRW certification for résumé writing excellence, which is still the platinum standard for résumé writers today. I actively participate in national and international thought leader conferences that define and establish tomorrow's cutting-edge techniques to give my clients a competitive advantage. When résumé, job search, and social media trends change, I adapt and capitalize on those changes to get my clients to the top of the decision makers' piles.
I provide personal and resume services that makes the difference. Each of my clients works directly with me, not a subcontractor…..you get my strategy and know how. We work closely together and partner to identify your strengths and accomplishments to ensure delivery of a powerful and winning résumé that will jumpstart your career endeavors and make you the candidate of choice!
My clients have made me the #1 recommended résumé writer on LinkedIn. They learned first-hand that my only goal is to help them achieve their success! More than 50% of my clients are referrals and returning customers.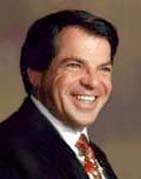 "My clients typically receive interviews in less than 60 days and find positions in 50% less time than average. I'd love to do the same for you."
— Marty Weitzman, Serving Clients in the US, Latin America, Asia, Europe, Canada, Middle East and North Africa.
Testimonials
BG, Chief Operating Officer
Marty is the best I've ever seen — a true partner! He is not only a master résumé writer but a career coach who deeply cares about his clients. I've referred countless executives to Marty over the years and his services always exceed my expectations. Marty is an absolute professional and I highly recommend him to anyone who wants résumé and career guidance that will differentiate them from the… Read more "BG, Chief Operating Officer"
BG, Chief Operating Officer
Professional Certifications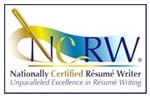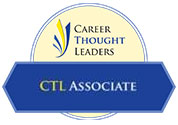 Proud Supporter of Heroes on the Water and Special Olympics