Are you committed to finding a new position or exploring the market to assess your true value?
Are you getting the interviews that reflect your experience and accomplishments? If your phone isn't ringing, then it's time to contact me to develop a branded résumé and LinkedIn profile that provide the strategy and to make a difference in your job search. With more than 25 years as a successful Career Strategist, Résumé Writer, and Executive Recruiter, I know what opens the doors and gets past the gatekeepers. With tried and tested résumé writing and job search techniques, I have been instrumental in elevating careers across virtually all industry sectors. My clients have gained success with early stage, entrepreneurial, mid-tier, and Fortune 500 companies.
As an industry leader, I co-founded and was the first president of the National Résumé Writers Association where I was instrumental in establishing the prestigious NCRW certification for résumé writing excellence, which is still the platinum standard for résumé writers today. I actively participate in national and international thought leader conferences that define and establish tomorrow's cutting-edge techniques to give my clients a competitive advantage. When résumé, job search, and social media trends change, I adapt and capitalize on those changes to get my clients to the top of the decision makers' piles.
I provide personal and resume services that makes the difference. Each of my clients works directly with me, not a subcontractor…..you get my strategy and know how. We work closely together and partner to identify your strengths and accomplishments to ensure delivery of a powerful and winning résumé that will jumpstart your career endeavors and make you the candidate of choice!
My clients have made me the #1 recommended résumé writer on LinkedIn. They learned first-hand that my only goal is to help them achieve their success! More than 50% of my clients are referrals and returning customers.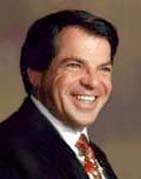 "My clients typically receive interviews in less than 60 days and find positions in 50% less time than average. I'd love to do the same for you."
— Marty Weitzman, Serving Clients in the US, Latin America, Asia, Europe, Canada, Middle East and North Africa.
Testimonials
BG, Chief Operating Officer
Marty is the best I've ever seen — a true partner! He is not only a master résumé writer but a career coach who deeply cares about his clients. I've referred countless executives to Marty over the years and his services always exceed my expectations. Marty is an absolute professional and I highly recommend him to anyone who wants résumé and career guidance that will differentiate them from the competition.
BG, Chief Operating Officer
GC, CEO & Chief Innovation Officer
Marty delivers EXCEPTIONAL value! When I was first introduced to him, I questioned how much impact he could have and whether it was truly worth the expense for what I already considered to be a reasonably strong résumé. Those questions vaporized after my first conversation with him. He attacked the challenge head-on, operated with professionalism and consistently validated his expertise in the category. He is proficient, hyper-productive, candid, and genuinely cares about the end result and YOU! The value exceeded… Read more "GC, CEO & Chief Innovation Officer"
GC, CEO & Chief Innovation Officer
JM, Digital Marketing
Marty is a results-oriented professional. When I was looking to put together a more impactful updated executive résumé and profile, a former co-worker told me that I had to work with Marty – and he sure was right! Marty was a pleasure to work with, being both professional and personable. He has a thorough process, asking thoughtful questions and digging for more information to ensure that a few short pages could most effectively capture and reflect years of experience.
JM, Digital Marketing
MM, Group VP of Marketing
Working with Marty Weitzman was an amazing and exciting experience. From our very first call, Marty immediately asked the right questions that brought out critical and important moments in my career that were missing from my previous résumé. Marty knew how to push and probe and shape my résumé to one that truly stands out.I am excited and proud of my résumé thanks to Marty and his process. I heartily recommend him to others. Thank you.
MM, Group VP of Marketing
JR, VP, Pharma Sales
I have been working in the medical space for over 20 plus years and I have been fortunate to work for and learn from some of the most dominating and globally recognized companies throughout my career. I found Martin Weitzman and I can honestly say that his overwhelming knowledge of several different industries taught me something about myself. I realized and "trusted" everything about what makes him very different from the other people and organizations that "try" to accomplish what… Read more "JR, VP, Pharma Sales"
JR, VP, Pharma Sales
RF, Strategic Leader
Marty is a master at his craft. I was once in a dead–end job, being underutilized and not achieving my full potential. Through his services, I was able to turn my career around 180 degrees. His serious yet fun approach to creating your résumé and teaching you how to better market yourself is worth everything. Thank you again, Marty
RF, Strategic Leader
JC, Senior IT Infrastructure & Information Security
Marty's approach to executive résumé writing is highly effective and I had a great experience working with him. He is a master of his profession and has very deep knowledge and understanding of the complex success criteria of the current job market. Marty will challenge you to bring out the best in you to ensure that delivery of the end product greatly exceeds your expectations.
JC, Senior IT Infrastructure & Information Security
PY, CFO
Highly recommend Marty's résumé services. The output is fantastic but equally important is the process he makes you go through, to dig through your past, to think about and rediscover your accomplishments, achievements,and experiences which I found invaluable in presenting oneself in the best light and forcing yourself to spend the time to do the work.
PY, CFO
JG, General Counsel
I have enjoyed working with Martin throughout my career. He is an incredibly knowledgeable and detail oriented résumé whisperer, as well as a valuable career advisor. I wouldn't hire anyone else! I highly recommend him to assist you during your next career search!
JG, General Counsel
TM, COO, Healthcare
I searched several executive résumé companies, once I found Marty. Lights out! He got right on the project within one hour. Marty's services far exceeded my expectations. He worked with me throughout the whole process, including Saturday and Sunday, to make sure I had a superior résumé. He did an outstanding job! Five–star service. Thanks Marty.
TM, COO, Healthcare
EM, Compliance and Risk management Executive
Marty Weitzman's résumé and career services are top notch and get results. Marty takes an individualized, highly professional approach to each client with whom he works. In addition to his expert résumé writing, Marty has devised a distribution system that gets you maximum exposure and puts your résumé in the hands of the right recruiters. I have been highly satisfied in all my dealings with Marty. It is truly my pleasure to recommend his services.
EM, Compliance and Risk management Executive
LL, President
Martin's expertise and understanding of European culture and résumé writing made the difference for me. The résumé got me to the table without a doubt. Thanks so much, Marty, for taking the time to understand my specific situation and tailor my résumé for the target company. I would recommend Marty and his firm to anyone at the C-Suite level in need of professional advice.
LL, President
PS, Chief Financial Officer
It is a pleasure for me to recommend Marty Weitzman. His service and added value are simply outstanding (as many other happy clients will attest). Marty is very talented at picking out the most pertinent information and figuring out how to convey one's story in the right fashion. I could not have been happier with the rewrite he did for me….and it quickly allowed me to reposition myself and cinch a new exciting role as CFO of a $100 million… Read more "PS, Chief Financial Officer"
PS, Chief Financial Officer
DH, Chief Marketing Officer
Marty is amazing at helping you stay focused on what is important and relevant. He helped me turn my 7–page résumé filled with too much detail into a focused and professional work of art. I have gotten many compliments on my résumé since working with Marty and I could not have done it without him. He is a true professional and is very good at what he does. Well worth the spend. I highly recommend Marty to anyone who is… Read more "DH, Chief Marketing Officer"
DH, Chief Marketing Officer
PV, Senior Marketing Executive
Marty is the best – period! He did a phenomenal job on my résumé. He really helped me put my best foot forward. He has great depth of experience with recruiting, hiring etc., and it shows in his work. I recommend him to all who are looking for new jobs.
PV, Senior Marketing Executive
DA, Chief Technology Officer
Martin really helped me understand how best to market myself through the many conversations we had while creating my résumé. The meetings and conversations also helped me tremendously during the interview process. As a senior executive for the past 8 years I thought I knew how to present myself including via my résumé, but after working with Martin I came to realize how off the mark my "product" positioning really was. The net result was a résumé that makes clear… Read more "DA, Chief Technology Officer"
DA, Chief Technology Officer
AP. Executive Director, Facilities and Administration
Marty is simply the best. He has done wonders for my résumé and made me realize what my accomplishments were. If you are looking for a résumé writer – he is the one. I have sent family members and friends to him as well and he will not disappoint.
AP. Executive Director, Facilities and Administration
Marty, I cannot thank you enough or say enough about your service. I have had 8 phone calls and more than 15 email responses since the distribution of my résumé in 1 week! I have recommended you to my fellow senior leaders as the résumé and cover letters are unparalleled. I have seen what's out there and so far none of my colleagues, friends, competition, etc. have produced products that compare to yours. Thank you for taking such good care… Read more ""
Professional Certifications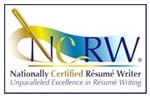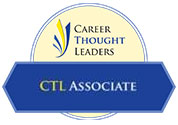 Proud Supporter of Heroes on the Water and Special Olympics